Finally, Maisond Paniel lekoogei is now available on Rakuten!
We wait for addition to favorite shop♪
https://www.rakuten.co.jp/le-koogei/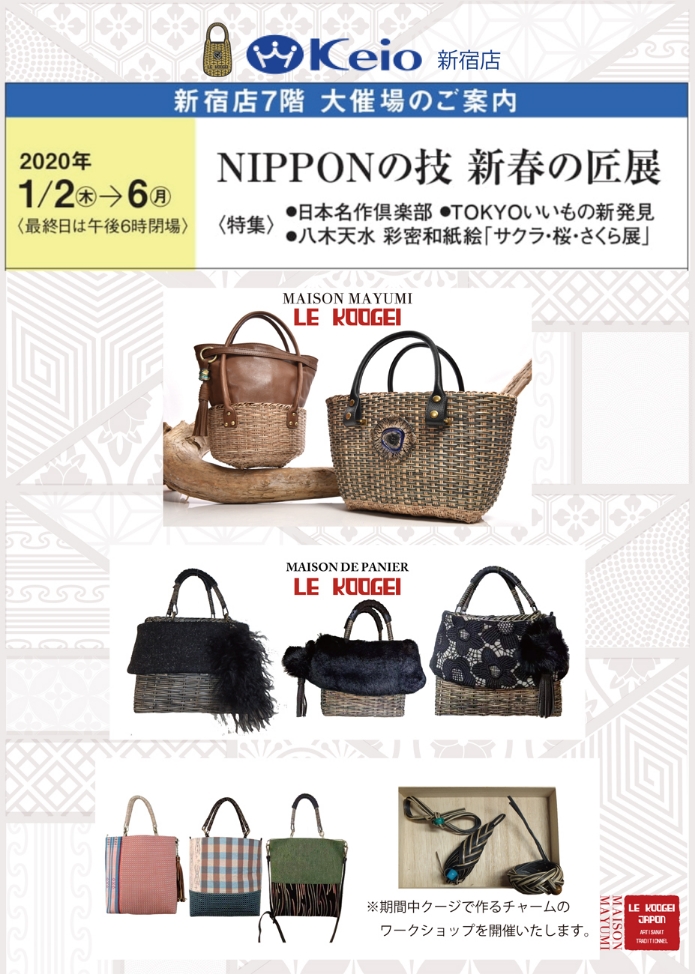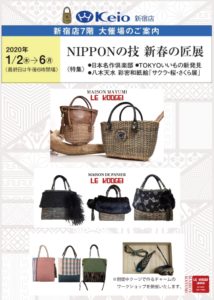 January 2-6, 2020 at Keio Shinjuku 7F, Large Exhibition Hall
It is news of "NIPPON's technology @ New Year's artisan exhibition" exhibition!
During the period, we also hold a workshop on charms made with KUJI at the same time ♪
Come at the time of the first visit, first time sale.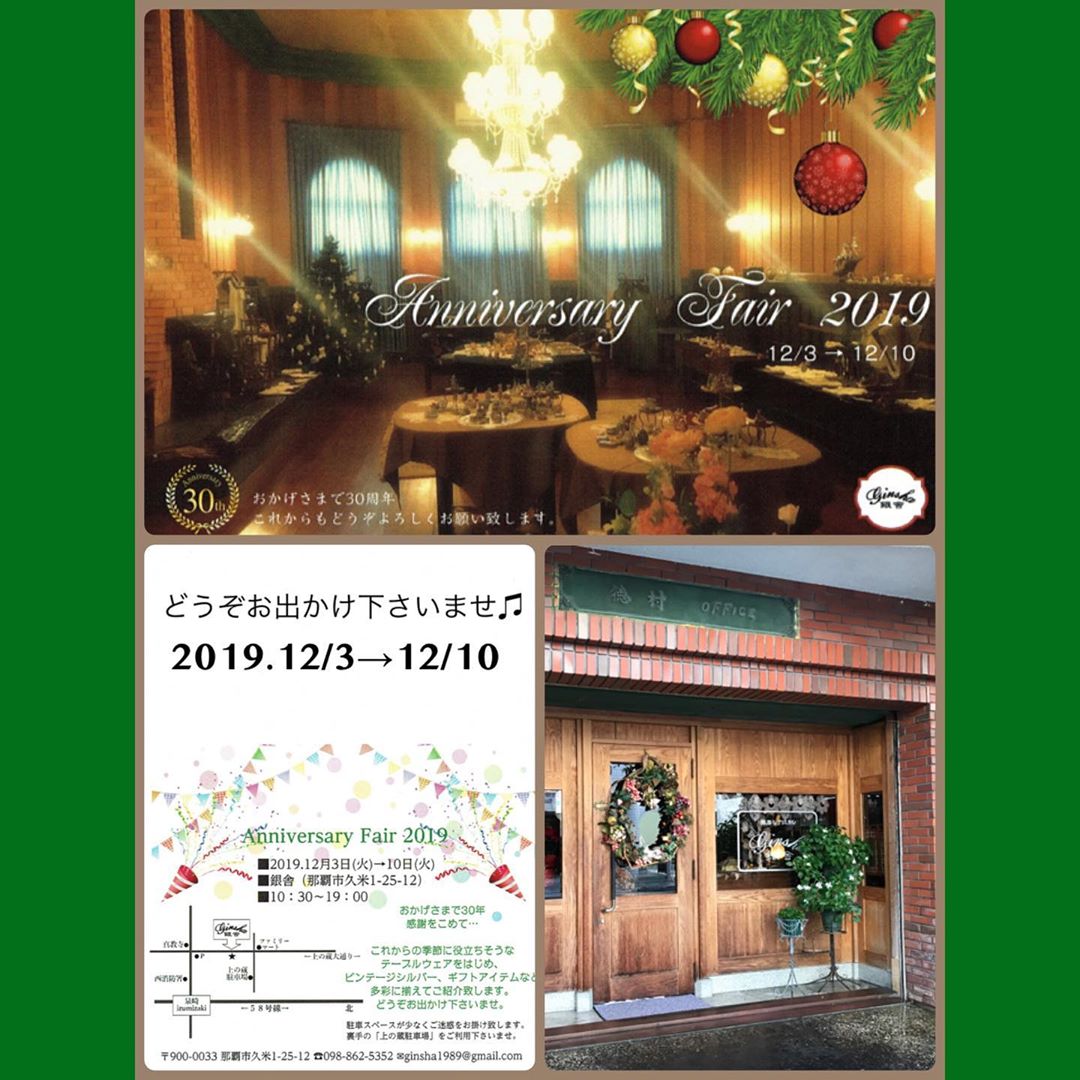 I participated in Ginsha's 30th Anniversary Fair!
A nice tableware shop in Naha, Okinawa. The shop is filled with wonderful things like a story ☆
Thankfully, Pannier also received an additional delivery due to the popularity!
Even if the fair is over, a nice shop is still open so please check it out if you go nearby ♪
Address: Okinawa Prefecture Naha City Kume 1-25-12
Business hours: From 10:00 to 19:00